We accompany you with our holistic, integral understanding on your path to sustainability
FutureBusiness.Partners supports companies, their owners, managers and employees in integrating a qualified understanding of sustainability into the entire entrepreneurial thinking and acting.
In our understanding, sustainable business means facing up to our responsibility as a company in our globally connected world and living up to this responsibility by acting courageouslyand not just by prioritizing financial return.
In doing so, we assume that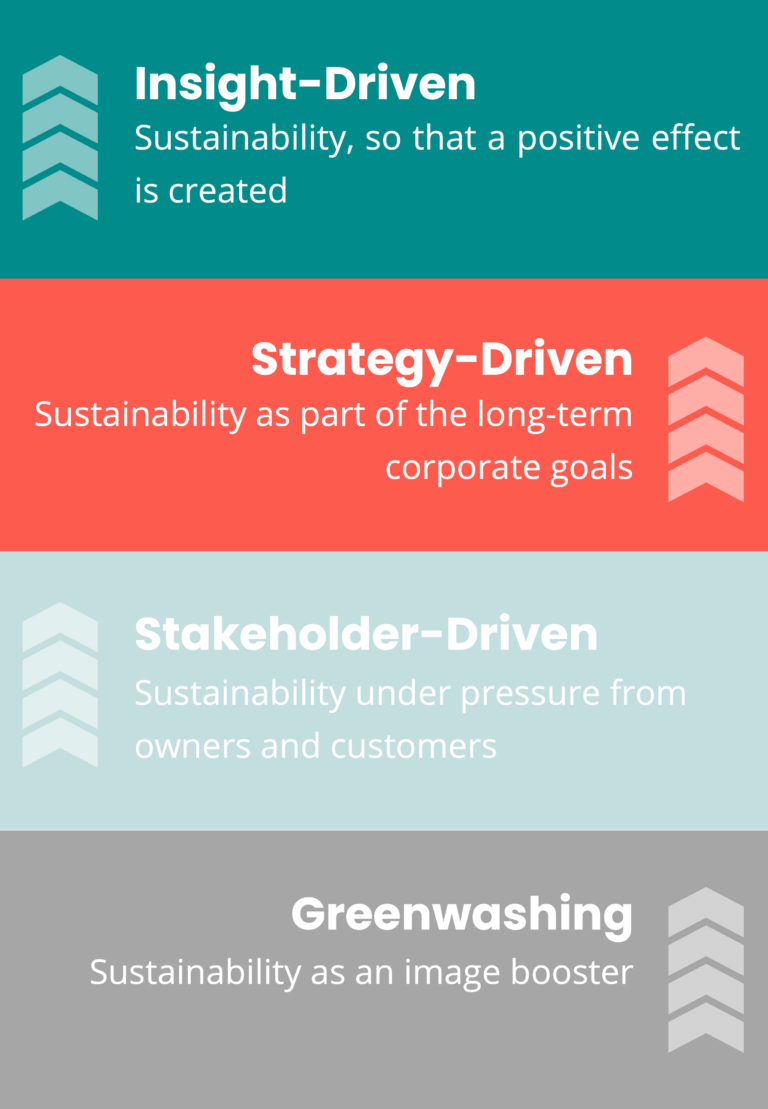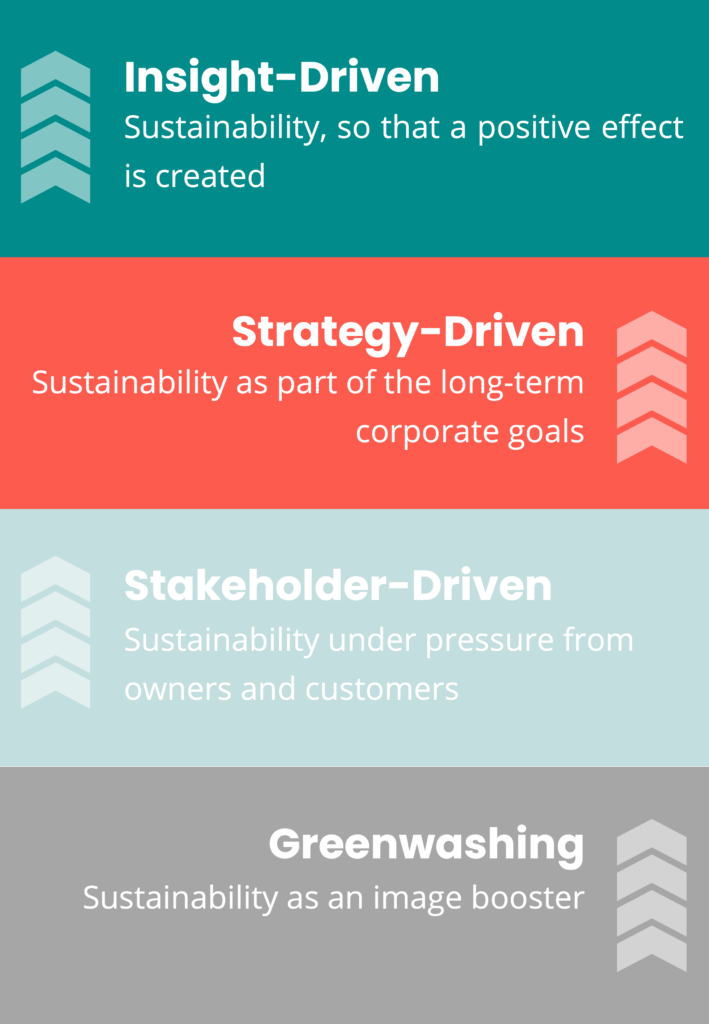 From Greenwashing to Insight-Driven
It is the impact that makes the difference. How sustainable a company is can be determined by how consistently and honestly it strives for real, sustainable impact. Green- or bluewashing is no longer up to date. Sustainability management based purely on stakeholders misses out on a great number of opportunities.
With a change of perspective, which is focused on achieving an actual impact and dissolving from old patterns of behaving and thinking ("Insight-Driven"), sustainability becomes an entrepreneurial success story.
By striving to move directly to an "Insight-Driven" state, companies save time and money and skip ineffective intermediate stages.
The upcoming transformation requires enormous efforts. In our understanding it will not be enough to rely on tried-and-tested management tools and to manage the transformation process Top-Down. If it succeeds to engage every employee, customer, owner just as the top management for sustainable transformation, it increases the speed of transformation, the quality of the measures, the number of ideas as well as the self-evident nature of participation and the commitment from all stakeholders.
As a holistic method, the integral model forms an excellent basis for integrating corporate and personal views into the transformation process and tapping previously unused potential.
FutureBusiness.Partners uses the integral understanding as a framework from which we look at our clients' challenges and develop solutions.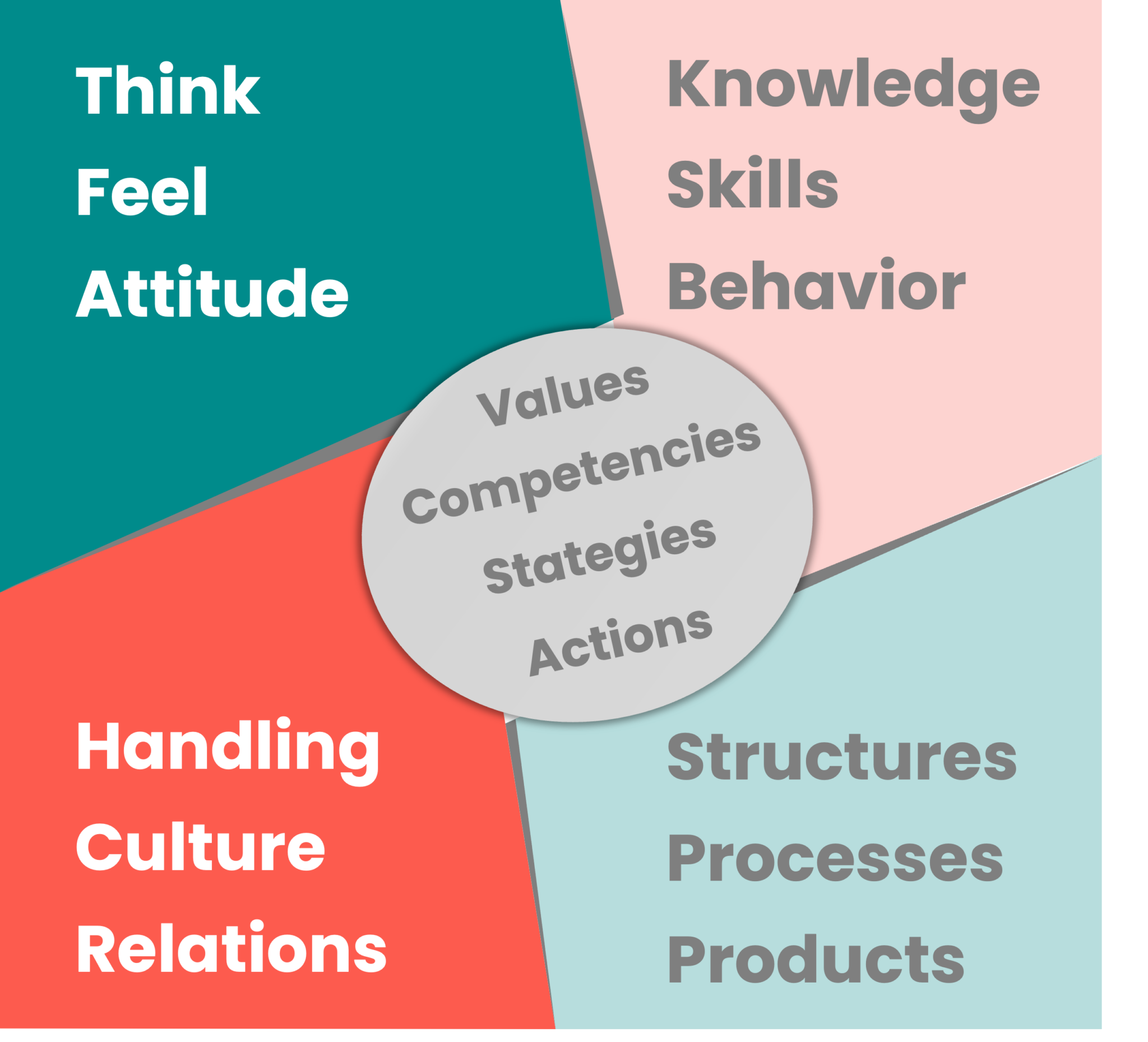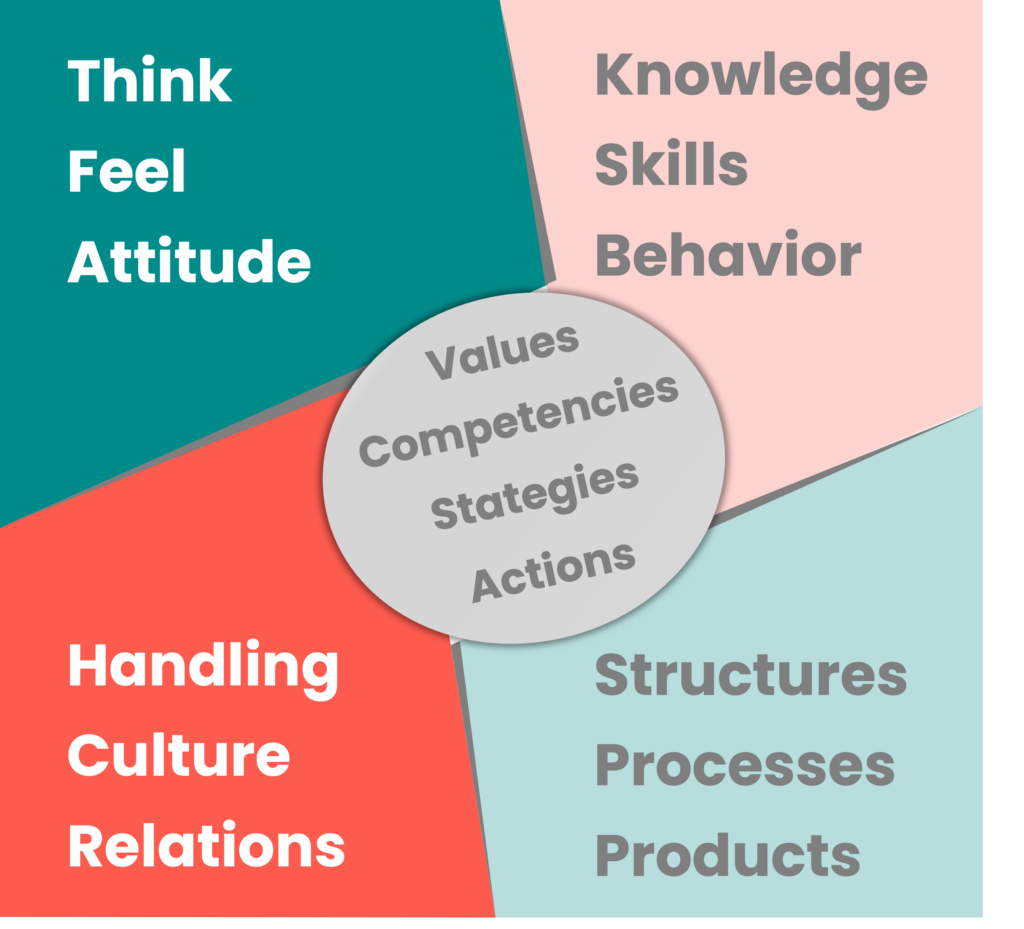 Proven model with countless success stories. The integral approach or theory is a holistic approach that brings together all aspects of both personal and collective life for problem solving. One of the most important representatives is the American Ken Wilber, who has made the integral theory manageable for all areas of life.
Today, the integral approach has also been introduced and tested for change projects in companies.